MIDDLE SCHOOL EDGE YOUTH MINISTRY FAITH FORMATION REGISTRATION 2021-2022
Every Middle School student at St. Timothy should be registered for our 2021-2022 Youth Ministry and Faith Formation. We all remember that middle school was awkward and difficult. That hasn't changed. However, societal shifts have made the middle school years more difficult than ever. It's such an integral part of our students lives in these formative years in helping them develop a strong relationship with Christ and dealing with the many trials they will come face to face with in Middle School. Not only that but our EDGE Middle School program is fun, engaging and a place that students want to be apart of in our amazing Youth Center and gym that we utilize every single Wednesday. We realize sports and other extra curricular activities get in the way occasionally on Wednesdays but registering students gives them access to all our activities throughout the year including trips and retreat. Not only that but parents will also receive amazing online tools, resources and support groups that are sure to help you as a parent. So parents please register today!!!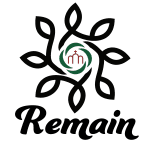 REMAIN EDGE Lock-In October 15-16 
This EDGE Lock-In is for all our Middle School Students located at the St. Timothy Youth Center. Students will be lead in team building games, sports, lots of food, prayer, and sessions based on our upcoming Theme, "Remain"! As we remain locked into the Youth Center we will contemplate the question, What does it mean to remain in Jesus? Cost $25.
Links:

We'll give you the tools you'll need to carry out a Family Experience each year including:
A Planning Guide to walk you through the resources.
2 Videos explaining the why and how of each Family Experience.
Kick Starters for Biblical family discussion time to lead up to the experience.
Each year we'll focus on the biggest milestone for the year and give you the tools to make this milestone one to remember.
Youth Ministry Office Hours
Sunday 3-9PM
Monday 9AM-1PM
Tuesday-Thursday 9AM-5:30PM
Other times by appointment only
Justin Lantz, Parish Youth & Young Adult Minister
justin.lantz@sainttims.org
Jen Linder, Coordinator of Youth Ministry
jen.linder@sainttims.org