ABOUT PARENT LIFE
Parent Life is a ministry just for parents that meets on Sunday nights from 6:30-8:30pm (same time as High School Life Teen) in the Parish Hall as well as receives digital resources that allow you to bring your family into a deeper relationship with Christ.  This is a community for parents of Middle and High School teens is:
Parent Life gatherings led by other parents
builds friendships with other parents
will include food, adult-level large group and small group discussion on parenting, and applications that will empower you to go home to help you and your family flourish in your relationship with Christ.
digital resources monthly in your inbox
digital online community to share with other parents
Parent Life Resources Include: Bi-Weekly Emails, Videos, E-Books, Links, Tips On Leading You And Your Student Closer To Christ, Access To Parent Life Facebook Group, Parent Life Gatherings & Free Parent Life Polo Shirts At Our Gatherings.
Join Our Parent Life Facebook Group: CLICK HERE!

PARENT LIFE 2023 DATES:
Sunday, January 8, 2023 – 6:30pm-8:30pm Beginning In The Parish Hall
Sunday, March 26, 2023 – 6:30pm-8:30pm Beginning In The Parish Hall
ENCOUNTER! 2023 & 2024 DATES:
2023 – May 3, August 9, October 4, November 8, December 6
2024 – January 10, February 7, March 6, April 3, May 1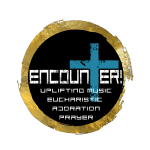 Parents bring your family.  Youth Ministry is hosting a parish wide Adoration experience called "ENCOUNTER!" in our Church. Have you wondered what it's like to encounter the living Christ? Have you longed to share your deepest concerns and hear Him speak into your heart? Come, to experience the living Christ, where you will be inspired to know Him more.  We invite all families to these amazing nights of praise and worship, adoration, dynamic talks, and a peace beyond all understanding.