SOLD OUT!
If you would like to be added to our waiting list, please contact Diana at dsamartin56@gmail.com or 407-927-7033
Thank You To Our Sponsors!
Platinum Sponsor

Silver Sponsor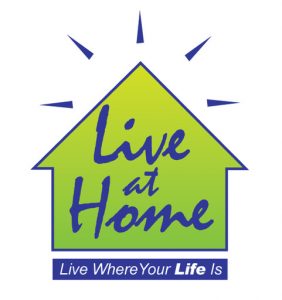 Ladies do you need a Day of Grace? St. Timothy's Women's Club invites you to join us for Sisterhood, Friendship and Spiritual Growth at our Annual Women's Retreat! Bring a girlfriend, mom, and sister!
All are Welcome!
Date: Saturday, May 15, 2021 – Time: 8:00am to 4:00pm
Theme: "Grace for Today: Spiritual Warfare and Strategies for Your Spiritual Growth"
Cost: $40.00 each (Table and Additional Sponsorships Available)
Cost Includes: Admissions to Event, Continental Breakfast, Refreshments, Lunch, Goodie Bag, Mass
Location: Bethany Center, 18150 Bethany Center Drive, Lutz FL 33558
Guest Speaker: Johnnette Benkovic Williams

Johnnette S. Benkovic Williams is Founder and President of Women of Grace®, a Catholic apostolate for women featuring a number of outreaches including conferences, media, study groups and more. She is also Founder and President of Living His Life Abundantly® Internationally. After years of being a non-practicing Catholic, in 1981 Johnnette experienced a deep conversion back to her Catholic faith. Her conversion sparked a new vocation: that is, one of sharing the Gospel message through the utilization of media. She has been an inspiring and consistent presence on Catholic radio (1987) and in Catholic television (1988) ever since. Johnnette is the Executive Producer of the Women of Grace® television program, a program highlighting contemporary issues from a Catholic perspective which also discusses authentic femininity™ in the world today. She is also host of Women of Grace® Live, a call-in radio talk show airing five times a week. She is heard nationally on AM/FM stations, Sirius Satellite 160, and internationally via short wave radio. In addition, Johnnette is a popular conference speaker, published author, retreat director, and seminar presenter. She also developed the internationally recognized Women of Grace® Foundational Study Series which has transformed thousands of women worldwide through the healing love of Jesus Christ. http://womenofgrace.com/
Costs: Individual Tickets $40 each – SOLD OUT!
Sponsorships:
Sponsorships help us to fundraise so we can do God's work fostering community service, stewardship and nourishing spiritual growth for all women of the parish and our community.
Friends of St. Timothy's Women's Club $100 each
Your name will be listed in event program under Friends of St. Timothy's Women's Club
SOLD OUT! Premium Table Special: Premium Front Two Rows, 8 Guests Per Table, Table Card Proudly Showing your Church/Group Name! Cost: $350 per table
Space is Limited to Front 2 Rows. SOLD OUT!
Table Sponsorship(s): $320.00 each (8 seats): Tables are sprinkled around the room. Includes Table Card with your Church or Group Name on Table! SOLD OUT!
Additional Sponsorships Available
A Great way to promote your business! Click Here
If you would rather mail in check & Registration Form, please send to:
St. Timothy's Women's Club
17512 Lakeshore Road, Lutz FL 33558
Deadline to mail in registration is May 8, 2021
Saturday May 15, 2021
8:00am – 4:00pm
Bethany Center, 18150 Bethany Center Drive, Lutz FL 33558 Lutz, FL
8:00am to 9:00am: Registration and Continental Breakfast
9:00am to Lunch: Presentation, Group Sharing and Silent Reflection
Lunch to 2:30pm: Presentation, Group Sharing and Silent Reflection
3:00pm: Mass in the Bethany Chapel
Questions? Please contact:
Kathy Gutschmidt gutschk@hotmail.com or 813-996-5274
Diana Martin dsamartin56@gmail.com or 407-927-7033