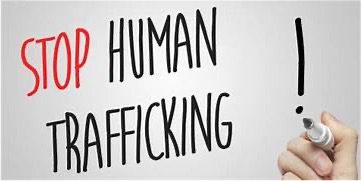 S.O.S. Human Trafficking Ministry
Speaking Out on Slavery
Are You Being Called to be a Modern-day Abolitionist?
S.O.S. Ministry is your Answer!
Help Stop Human Trafficking Through:
Awareness Prevention Education Support Rescued Captives
Support rescued captives as they heal & rebuild their lives.
Learn the signs and behaviors of traffickers.
Know where and how traffickers execute a capture.
Keep you and your family safe.
Ministry Activities:
Guest Speakers
Collaborations with other churches
Annual Fundraisers: Annual Tea Sept 23 – RSVP Today!
Easter Baskets for Rescued Captivates
Secret Santa Christ Gift Program for Rescued Captives
Events with local US Institute Against Human Trafficking Tampa
Women's Club Boutique: PLANT SALE
S.O.S Needs You! Join Us Today!
Meetings: 3rd Tuesday of each Month
Time: 7:00pm
Location: St. Timothy Church, St. Gregory Room
More Information: Cindy Pidala 813-390-2368 or cpidala@tampabay.rr.com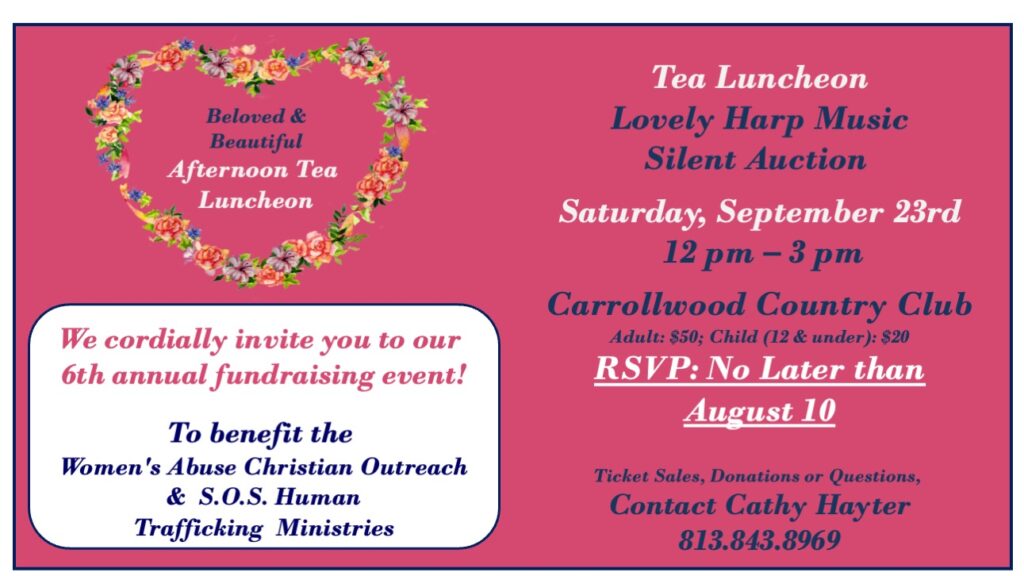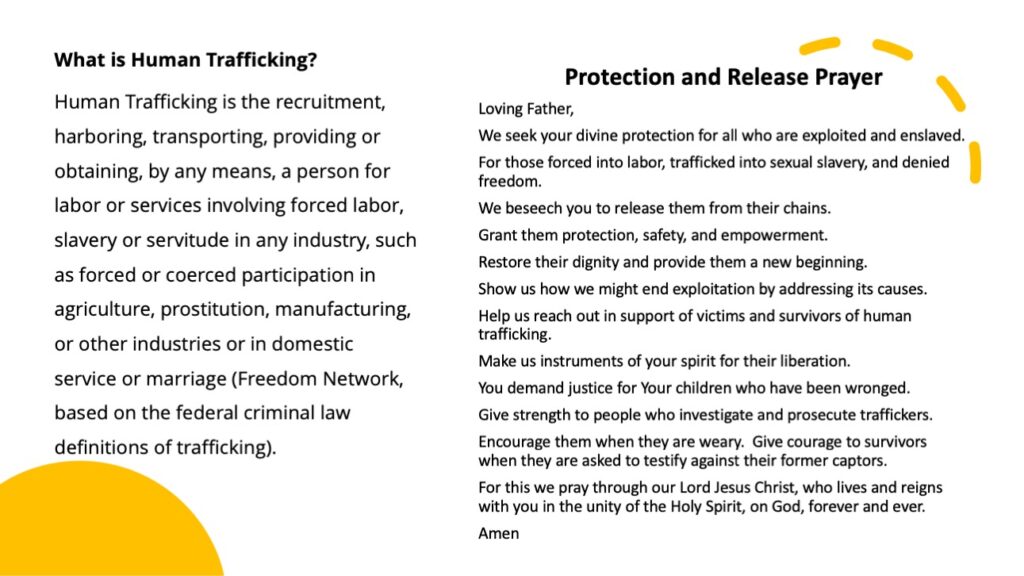 Board Members
President: Cindy Pidala
Vice President: Burnita Wilder
Treasurer: Chris Leuzze
Secretary: Arline Colon and Ann Flinter
Spiritual Leader: Ann Murphy