Has your child's alcohol or substance abuse caused concerns for you and your family?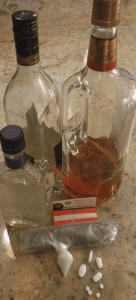 If you are suffering from the pain and heartache of your children's alcohol or drug abuse (or suspected abuse) and seek understanding, information or resources for recovery, consider attending our get together of parents experiencing the same.
We provide a safe, non-judgmental and confidential space for Parents of Addicted Children of any age, 15 or 57. The group is facilitated by parents who are in different stages of dealing with these issues. It is a place to share our journey; find comfort; learn about addiction; explore options; discover resources and get an understanding of recovery. Meetings are conducted with kindness, compassion, mindfulness and prayer.
We meet in person on Tuesdays at 7:30pm in the Catechumenal Room next to the Holy Family Chapel.
For questions or information, contact Mark Rodriguez – POACgroup@gmail.com or call 813-240-0500