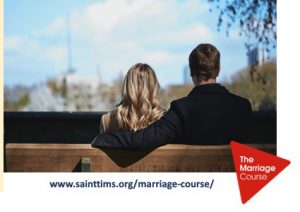 The Marriage Course (TMC) is for couples who are seeking to strengthen their relationship. Whether you have been married 6 months or 60 years, whether in a good place or struggling, the online course helps couples navigate the modern challenges in a marriage. TMC is designed to help couples build strong foundations, learn to communicate more effectively, and resolve differences well.
Meets online – Tuesday Nights at 8pm from January 19 – March 2
Click here for additional information and to register.