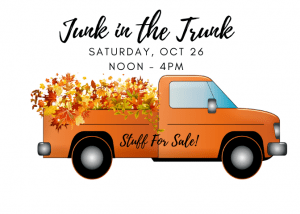 Junk In The Trunk – Saturday, October 26 from Noon-4pm.
$16 prepaid space = 2 parking spaces (when paid online) – $15 when paid in Parish Office.
Sell your garage sale items and treasures out of your car trunk or bed of your truck! Click here to see the flyer.
Junk in the Trunk Seller Guidelines