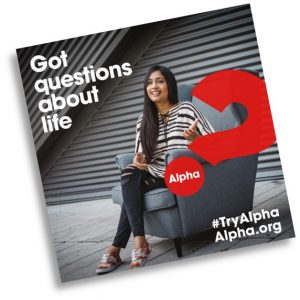 Do you ever ask yourself….."What's the meaning of life?" "Do I have a purpose?" "Is there more to life than this?"
Alpha is an interactive, 11-week course beginning in late August that consists of a meal, a short, thought-provoking video and small group discussion about life's big questions.
Come and learn more at St. Timothy's Alpha Launch….
Thursday, August 9, 2018, at 6:30pm in the Parish Center.
Dinner will be provided. No Cost. No strings attached.
Please register by July 30 with the name, email and phone number of those attending – alpha@sainttims.org or call 813-391-7332.
Questions? Please call or email:
Paul Smith
904-803-1238
pmgsmith3@gmail.com