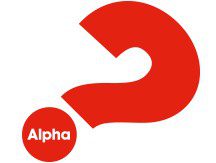 Explore Alpha – April 12, 2018
7:00 PM – 8:30 PM
 Run Alpha Training – April 14, 2018
8:30 AM – 9:00 AM Check-in
9:00 AM – 3:00 PM Training
The Explore Alpha event is an opportunity to "Come and See" and find out what Alpha's all about.   The Run Alpha Training is an interactive training to experience what it's like to run an Alpha.  Both events will be held in the Father Paddy Kennedy Parish Center.
The Explore Alpha event is free, but please register at alphausa.org/explorelutz.
Topics covered in the Run Alpha Training are:
What is Alpha?
7 Best Practices
The Alpha Small Group
Prayer Ministry
The Cost for the training:
Individual Registration – $30.00/person
Walk-in Registration – $35.00/person
Group Registration (5+) – $25.00/person
Includes training materials, lunch, and snacks.
Register for the Run Alpha Training at alphausa.org/runalphalutz.
For more information about either event, please contact Deacon Jerry at 813-968-1077, ext. 244 or deaconjerry@sainttims.org.