It may take some courage to answer this: How much time did you spend, before and after Hurricane Irma, dealing with your possessions? I can only answer for myself of course, but judging from the stories people have shared, I suspect most of us won't have a good answer. We have too much stuff and we care about it more than we should.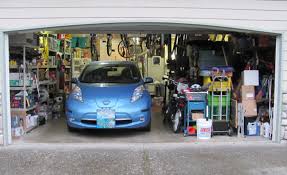 A reader of my seminary blog (www.yarnellseminary.blogspot.com) will recall that I've been struggling with this issue for several years. A book discussing the spirituality of St. Francis is again bringing the issue to the fore and Irma served up some questions for me to ponder.
For instance, it seems clear that boarding up a house with 20 windows takes twice as much time and money as boarding up a smaller house with 10. Do we need the bigger house? Could the resources we used to prepare for the storm have been used better? Could we have used the saved time to help a neighbor board up their windows? Could the money have been sent to help rebuild homes in the Caribbean Islands already destroyed by Irma?
Or dare I ask what we feared? Concern for our safety is certainly appropriate. Is it possible however that what we feared was damage to a house, car, or other personal items – things that Jesus reminds us are "treasures on earth, where moth and rust destroy, and where thieves break in and steal?" It seems to me that this is what Jesus is getting at in the Sermon on the Mount (Mt. 6:25+) when he warns us about needless worry.
I faced some of this when considering my personal home. There are huge pine trees in the yard that could easily have been blown onto the house. Even though there was no way to prevent it, I could have stayed up all night at the church worrying if the house was still OK. I could have raced there after the storm had passed to see what had transpired. But to what end? Neither of those actions would have changed the reality. No one can prevent a tree from coming down by worrying.
And what would have happened if a tree had crashed into the living room? Insurance, contractors, and lots of paperwork would be necessary. Fun? No. But why concern myself about all of that before it happens and before I know if it will happen at all?
Another way to wrestle with this issue of our possessions is to ask what we would have packed into the car had we needed to evacuate. I suspect those choices tell a lot about our priorities and where our heart lies. I didn't have to evacuate but will readily admit that my new bicycle would have been in the car probably with my computer setup, a few clothes, and some gear. I don't know if those are poor choices and I'm not entirely sure what they say about my priorities – maybe just that I value cycling and work. Perhaps the positive aspect for me is the realization that I have so few things at the rectory that I could put the majority of it in my small car.
Irma allowed me to realize that I'm doing a lot better in dealing with my stuff. Downsizing certainly helped, but more importantly, I'm becoming less attached to it all. I'm not suggesting I'm finished with this issue – the bicycle is overly valued, to be sure – and the book on St. Francis helps me see what is still possible. Still, the progress I've made helped with Irma. It is nice to be content and free from worry in the midst of potential loss. If, on reflection, you find that peace missing from your Irma story may I encourage you to begin addressing this issue in your life? From experience I know it is likely to be a difficult journey. I also know it is incredibly worth it.