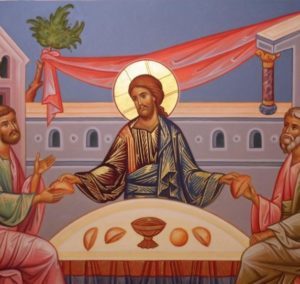 What does it actually look like to be a people of the Risen Christ? I invite you this Easter Season to ponder the meaning of being a people of the Resurrection. By the wounds of Christ we have been set free from the sins that bind us. When we are free from the sins that bind us, we are free to do the will of God.
In less than a month (May 21st) we will have our annual Multi-Cultural Parish Picnic. Come and join us as we celebrate many of the nationalities that are represented in our community. Last year we represented America, Columbia, Cuba, Ecuador, France, Germany, Haiti, Hungary, Italy, Ireland, Kenya, Lithuania, Mexico, Nicaragua, Nigeria, Panama, Philippines, Poland, Puerto Rico, and Trinidad.
We have a rich diversity of cultures and people represented in our community. This event is a great way to meet new people and to invite some new friends. Live Entertainment will be provided, and we normally have some dancers and performers to give witness to the cultures represented in our parish.  We grow and we thrive when we learn from each other.
Peace and Easter Blessings,
Fr. Kenneth J. Malley