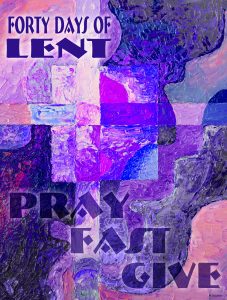 Welcome, Welcome, Welcome. May we be open to receive a warm welcome from the Lord.  May we also be ready to share the warm welcome of God with others. Welcome to Lent! This is our time to be intentional about our life choices.
For the times that God is not number One, Repent and Believe in the Gospel.
For the time the Sabbath day is not set aside for the Lord (the whole day).
For the time I have not reverenced God's name. Repent and believe in the Gospel.
This is your Lenten Journey. Make good use of this time. In the month of March, I would like to offer the Sacrament on Confession on Sunday mornings – 8:30-11:30am. I would like to keep these lines open for those who have been unable to get to Confession, or those who have been away from the Sacrament for a long time. For those who may have a heavy wound in your in your heart, now is your time for deliverance. The Lord desires to deliver us from every evil, and to grant us peace in our days. In our Catholic Faith we are given all the tools we need. May this Lent be our best one yet.
Peace and Lenten Prayers,
Fr. Kenneth J. Malley