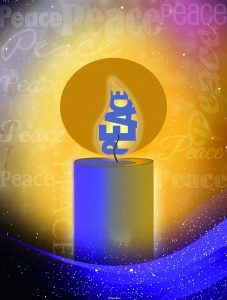 "Go up onto a high mountain – cry out, be a herald of good news." (Is. 40:9-11)
This Sunday in our prophetic first reading from Isaiah (40: 1-5,9-11), we have an invitation to herald the good news. Do you have any "Good News" that you can be a herald of? The Good News of this season is that God so loved the world (and us) that he sends his only son to search us out, and to care for us.
The first reading describes him coming as a "shepherd," one that "feeds his flock; in his arms he gathers the lambs carrying them in his bosom, and leading the ewes with care." Like the shepherd he seeks us out and cares for us and carries us to safety. That is good news.
In our Catholic Tradition we are blessed with the Sacrament of Confession. Before the Christmas Season we have a week of confession times. Check out these times in the bulletin. This Advent Season is a time of preparation. I invite you in these next weeks of Advent to prepare yourself and your households for God. The more we are prepared, the more room we have for the Good News of Messiah to fill us up. May the Lord bless you and Inspire you this Advent.
Peace and Advent Blessings,
Fr. Kenneth Malley