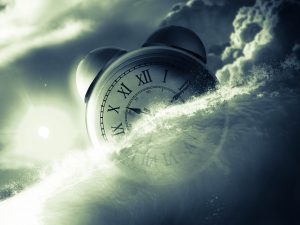 Whether it is sports, music, or any area of our lives, timing can be a key ingredient. This week, on Friday, January 26th, we celebrate the Feast of St. Timothy. At 7:00pm that evening, we will have our Organ Dedication Concert. I did speak to Bishop Lynch this past weekend and he will also be in attendance for this event. For those of you who may not know Bishop Lynch, he was our bishop before Bishop Parkes. Bishop Lynch was a big supporter of this parish. He made a sizable gift to the parish which we put toward the purchase of our organ.
Our readings today are impacted by timing. In the first reading from Jonah, the prophet was instructed to set out for Nineveh. The timing was set for the message that he had to proclaim to this great city. Jonah declared the timing for a fast. The people responded promptly to his message and great events followed. In our second reading, St. Paul writes to the people of Corinth that "the time is running out…the world in its present form is passing away." The essence of timing is present in each of our readings today. In the gospel from Mark 1:14-20, Jesus speaks to the people of Galilee – "this is the time of fulfillment. The Kingdom of God is at hand. Repent and believe in the gospel." Upon hearing the message of Jesus, individuals immediately made a change in their lives and followed him completely.
The time is here. Jesus is inviting each of us to follow him completely. For each of us this is going to be different. Timing is important. Jesus is calling. What is your response?
Peace and New Year Blessings,
Fr. Kenneth J. Malley
PS – I hope to see you at our Organ Concert this Friday night. Come and See.