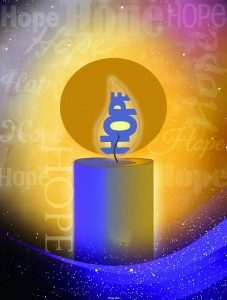 Christmas music is already playing. I have already had someone at the coffee counter wish me a Merry Christmas. I love the Christmas Spirit and all the decorations, however,  I know that it is not Christmas, and I know that I need time to prepare for the Christmas Season.
We are blessed in our Catholic Tradition to have the season of Advent; it is a focused time of the liturgical year. What have been some of your Advent traditions? What traditions do you hope get passed on? The main reason for this season is to prepare for the birth of Christ, the Son of God. This is my 51st Advent; each year is different. Every year my life is filled with new experiences and new challenges. This year for Advent I am grateful and excited to invite you, and as many friends as possible, to our Advent Mission. Our speaker, Fr. Philip Scott, will inspire and challenge you. Today he is speaking at all our masses, and he will invite you and your family to this week of parish mission. If you are looking for a special opportunity this Advent to grow in your Faith, nothing beats a great parish mission.
I invite you this Advent 2017 to make it count! Invest yourself into the mystery of this season. It is a time of preparation and expectation. If we go with the flow and the culture, once Christmas actually arrives we may simply be glad it is over. For us, the Christmas Season starts on Christmas Day and goes until January 7th when we celebrate the Feast of the Epiphany. In the Catholic Church, we love to celebrate, but we also acknowledge that it is important to have time for preparation. So I invite you this Advent to use this time well. This Christmas 2017 is one like you have never known.
PS—Our parish mission is this week. Mon-Wed at 7:00pm.
This week, we have the Holy Day of the Immaculate Conception; the Vigil mass will be on December 7th at 7:00pm, and December 8th at 9:00am and 7:00pm.