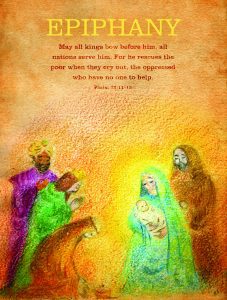 How do you know when someone really appreciates a gift? Normally, when the gift is opened, played with or used.
There is a current musical on Broadway called Dear Evan Hansen. One of the songs from the musical is "How To Break In A Glove." In the scene, Evan Hansen is being instructed how to break in a baseball glove by Larry, a father whose son Connor, committed suicide. The glove was a gift that was never opened or used. Evan Hansen grew up without a father present. He was amazed how much care and attention that Connor's father had. Larry was excited to have a willing listener.
Here are Larry's words in the song:
"And though this method isn't easy – every second that you spend is going to pay off, it'll pay off in the end.
It just takes a little patience. It takes a little time, a little perseverance, and a little up-hill climb…and it's the hard way, but it's the right way.
Cause there's a right way in everything you do. Keep that grit. Follow through.
You gotta be ready to put in the work and make a commitment.
Even when every one around you thinks you're crazy, even when everyone around you lets things go.
Whether you're prepping for some test, or you're miles from some goal, or you're just trying to do your best for a kid who's lost control. You can't take any short cuts, you gotta stick it out. You do the hard thing, 'cause that's the right thing, yeah that's the right thing to do." (you may want to check it out on Youtube).
The scene from Evan Hansen stands out for me on this Feast of the Epiphany. God has given us the greatest gift of all, His son Jesus. Connor's dad was excited when he had a willing listener to use his gift. Our Heavenly Father delights when we present ourselves to listen to him. Our Heavenly Father has the greatest present in history to share with us. It is the presence, in our humanity, of Jesus. He is part of our frail humanity; fully human yet fully divine. Together, let us discover more about the Gift of Christ. Hopefully we are not a "glum lot." Hopefully, we carry a message of light and hope. We have much to be grateful for. Gifts, gifts, gifts; they are around us. We can start by the air we breathe, and for every thing else that follows that.
Peace and New Years Blessings,
Fr. Kenneth J. Malley
PS – Next weekend we have our Leader's Retreat. All leaders and supporters of our ministries are welcome. RSVP before and after masses this weekend.