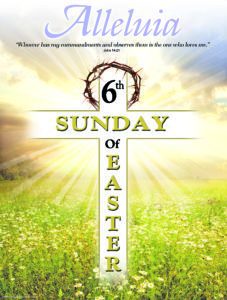 This Sunday afternoon (May 21st) we will gather for our Annual Multi-Cultural Picnic. You will be amazed how many different cultures are represented in our parish. We are blessed to have such a rich diversity of cultures. Each family, each person, and each culture adds to the rich diversity which we celebrate in our community.
Last weekend was the 100th Anniversary of the apparitions of Our Lady in Fatima and a call for World Peace.  In 1917, the Blessed Mother appeared to three young shepherds in Fatima, Portugal. Two of these shepherds died at a young age (Jacinta and Francisco) and were canonized last Saturday because of their witness of Faith and obedience to God. Today, when we gather and celebrate at mass and our parish picnic, we are growing disciples and missionaries of the Gospel. We are given the Gospel Command to "Go out to all the Nations and preach the Good News." We are a sampling of the Global Mission to receive and then share the Gospel message, the Good News of Jesus Christ.
We are blessed that you are here today. Thank you for your prayers and presence in our community. We are now about to enter into our summer months. Do not take a vacation from God. Take God on your vacation with you. You can check out www.masstimes.org to find a parish mass wherever you travel.
Peace and Easter Season Blessings,
Fr. Kenneth J. Malley