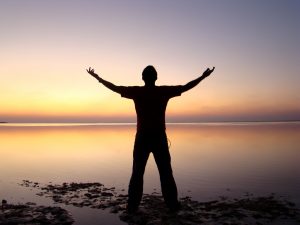 Stewards be ready! We have come near to the end of the liturgical year. Next weekend is the Feast of Christ the King, and then we start all over again with the First Sunday of Advent. Our readings for the past few weeks have carried the theme of "End Time Preparation." Be Ready! Be Prepared! "When people are saying, 'Peace and Security,' then sudden disaster comes upon them." (cf.1Thes.5:1-6).
We are called to be children of the light. "For all of you are children of the light and children of the day." (1 Thes.5:1-6). Our way is not a wisdom of this world. The charm and beauty that the world promotes may be in conflict with the charm and beauty of the Lord. Charm and beauty of this world "is fleeting." (cf.Prov. 31:30). However, the beauty of the Lord and His Ways are Eternal. His beauty and charm are the way to eternal peace and security.
During our Annual Stewardship Renewal, I hope we were able to promote the beauty and the gift of being a steward of the Lord. We are invited into the mission and life of the Church;  the Church is referred to as the Bride of Christ in Scripture. We are caretakers (stewards) of the Bride and she has a great beauty to offer to our world today. The last line in our second reading today is – "therefore, let us not sleep as the rest do, but let us try to stay alert and sober." (1Thes.5:6).
Peace and prayers,
Fr. Kenneth J. Malley
PS – Mark your calendars for our upcoming Parish Mission. Fr. Phillip Scott will be at all our masses the First Sunday of Advent, and then Monday – Wednesday (Dec. 4th,5th,and 6th) @ 7PM. For those not able to make their own retreat this year, we are bringing a retreat to you.