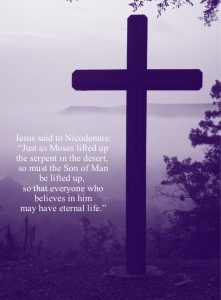 Next Thursday, March 22nd, we will offer our Lenten Parish Penance Service at 7:00pm. That whole week (March 17-22) we will be working with our local parishes, offering the Sacrament of Confession. The schedule is listed below:
Saturday—St. Mary @ 11am.
Monday – Most Holy Redeemer @ 7:00pm.
Tuesday – St. Paul Parish @ 7:00pm
Wednesday – Corpus Christi Parish @ 7:00pm
Thursday – St. Timothy Parish @ 7:00pm.
If you have been away from the Sacrament of Reconciliation, Fear Not. Simply begin.
"In the Name of the Father, and of the Son and of the Holy Spirit."
State how long it has been since your last confession (months or years).
Confess your sins plainly. A clear articulation helps in the healing process.
Examine your thoughts, words, deeds (or even lack of deeds) that you would like to confess.
The priest will assign a penance.
The Act of Contrition will be done with the community gathered as one.
Receive the gift of Absolution from the priest. Savor and delight in this gift.
Individuals can carry some pretty heavy guilts or shames in their hearts; sometimes for decades at a time. In the Twelve Step Programs, individuals on their 4th step do "a searching and fearless moral inventory" of their lives. The 5th step guides them to articulate this inventory to another person. On our spiritual journey, it is important that we voice aloud the struggles or pains that are deep in our hearts. When we speak them aloud and in the right context, we are given the gift of freedom and deliverance. When we name a particular struggle or pain, it exposes and liberates us from the power that it has over us. All the Sacraments are a gift to us. During Lent, the Sacrament of Confession opens particular healing and deliverance. We can continue to pray – "deliver us Lord from every evil and grant us peace in our day."
Peace and prayers,
Fr. Kenneth J. Malley
PS – On Easter Sunday – consider joining us for one of our masses in the Parish Hall. At 9:00am and 11:00am will have mass in the Parish Hall, as well as in the Main Church. We will offer more contemporary music for these masses. Bring the kids and the family to a unique Resurrection Experience with some of our Contemporary Music. Fr. Kevin will lead the Celebration of the Empty Tomb at 9:00am and 11:00am in the Parish Hall.