What is Alpha?

Alpha is a parish tool for evangelization based on hospitality, sharing and open conversation.  Alpha gives everyone the opportunity to explore the meaning of life in a relaxed, friendly setting.  The same Alpha content is run all over the world, by Christians of all traditions, and provides a common expression of proclamation, service and witness.  Millions of people have experienced Alpha in over 100 countries and over 100 languages around the globe.
What to expect?
No two Alphas look the same, but they generally have three key things in common: food, a talk, and good discussion.
Food

Whether it's a group of friends gathered around a kitchen table or a quick catch-up over coffee and cake, food has a way of bringing people together.  It's no different at Alpha.  We start with food, because it's a great way to encourage community and get to know each other.
Talk
The talks are designed to engage and inspire conversation.  Generally 30 minutes long, they are played as a video.  Talks explore the big issues around faith and unpack the basics of Christianity, addressing questions such as "Who is Jesus?" and "How can we have faith?"
Discussion
Probably the most important part of any Alpha–the chance to share thoughts and ideas on the topic and simply discuss it in a small group.  There's no obligation to say anything.  And there's nothing you can't say.  It's an opportunity to hear from others and contribute your own perspective in an honest, friendly, and open environment.
Alpha is for everyone
No question is out of bounds and you are free to discuss as much or as little as you wish.  We don't assume any background knowledge or belief in Christianity and everyone is welcome.  Alpha is particularly attracting many young people who are asking questions like – Is there more to life than this?  Is there a God?  Why am I here?  Where did I come from?  Where am I going?
You're invited!
Our next Alpha course will begin here at St. Timothy Parish on Thursday, January 17, 2019 at 6:30 PM in the Fr. Paddy Kennedy Parish Center.  There is no cost.  No strings are attached.  Dinner is provided.  For more information, click here or to register for the Alpha course please email alpha@sainttims.org with your name, email address, and phone number or call the Parish Office at 813.968.1077.
More Information
For more information about Alpha in a Catholic context click HERE to be linked to Alpha USA Catholic web site.  You may want to check out these short videos to see and hear the stories of people who have experienced the impact of Alpha first-hand.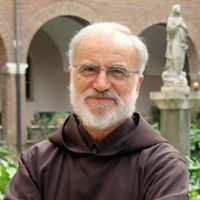 Fr. Raniero Contalamessa has been the preacher in the Papal Household for several decades.  This short video is 2 minutes and 30 seconds long.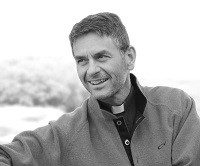 Fr. John Riccardo is the pastor at Our Lady of Good Counsel parish in Plymouth, Michigan.  Fr. Malley and he attended seminary at the same time at the Pontifical North American College in Rome.  This short video is 3 minutes long.
Fr. Riccardo states: "As Father Cantalamessa says, 'We need a new evangelization which, while being open to all the fullness of the truth and the Christian life, will yet be simple and basic. This is the reason I look with interest and appreciation to the Alpha Course. It seems to me that it answers precisely this need of ours. The very name shows this. It is not called 'Alpha and Omega course' but simply 'Alpha Course' because it doesn't claim to lead people from beginning to end in faith; only to help them get acquainted with it, to foster a personal encounter with Jesus, leaving it to other Church departments to develop the newly kindled faith.'"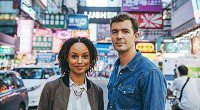 We use the Alpha Film Series videos for our Alpha course.  The Alpha Film Series is emotive, engaging and epic in scale and scope.  Nicky Gumbel and two new presenters, Toby Flint and Gemma Hunt, walk through the basics of the Christian faith in a way that everyone can relate to.  These episodes feature inspiring stories and interviews from all around the world, as well as visual illustrations and motion graphics.  This Alpha Film Series trailer video is 2 minutes and 43 seconds long.