EXPLORE ALPHA
Alpha is a series of interactive sessions where guests have an opportunity to explore life and Christian faith freely in a friendly, and informal environment.
MEETINGS
Face-to-Face
Whether it's a group of friends gathered around a kitchen table, or a quick catch-up over coffee and cake, food has a way of bringing people together. It's no different at Alpha. Face-to-face sessions start with a dessert and drink, because it's a great way to build community and get to know each other.
THURSDAY NIGHT SESSIONS in St. Gregory Room
NEW! ST. TIM'S Parent Life – AFTER SUNDAY 5:30PM MASS in St. Gregory Room
Online
Alpha Online is easy and allows you to join in from the comfort of your home! When we meet together in our church buildings, God is present. When we meet together at parks and in cafés, God is there. When we meet together in our homes– behind a screen online—he is there, too. Online guests come from near and far, so invite your family, old neighbors, associates, everyone! Our last session had guests from Brazil!
ONLINE SESSIONS MEET THURSDAYS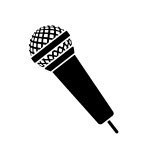 ALPHA TALK
The talks are designed to engage and inspire conversation. Usually around thirty minutes long, they can be given as a live talk or played as a video. They explore the big issues around faith and unpack the basics of Christianity, addressing questions from "Who is Jesus?" and "How can we have faith?" to "Why and how do I pray?" and "How does God guide us?"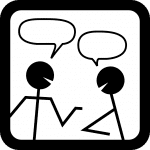 DISCUSSION
Probably the most important part of any Alpha: the chance to share thoughts and ideas on the topic, and simply discuss it in a small group. There's no obligation to say anything and there's nothing you can't say (seriously). It's an opportunity to hear from others and contribute your own perspective in an honest, friendly and open environment.
SEARCHING FOR MORE?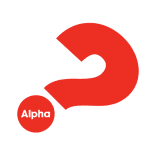 No question is out of bounds and you are free to discuss as much or as little as you wish. We don't assume any background knowledge of or belief in Christianity and everyone is welcome.
Whether you grew up a Christian or never set foot in Church, whether you are 18 or 88, whether you work, are in school, or somewhere in between… Alpha is for everyone.