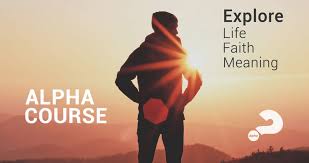 Alpha is a series of thirteen sessions that freely explore life, spirituality and the foundations of the Christian faith in a fun, non-judgmental and safe environment. Whether you're just checking it out, new to faith, exploring spirituality or just want to make some new friends, you are invited.
DATES | Meeting Online at 7pm – Jan 21, 28; February 4, 11, 18, 25; March 4, Holy Spirit Encounter Retreat Friday, March 12 and Saturday, March 13, 18, 25; April 8, 15
COST | No Charge!
TIME | Thursday Nights 7-9:00pm Online (includes Video Talk and Small Group Conversations) Plus One Friday/Saturday Online Retreat
ALPHA GUEST GUIDES | Alpha Guests are available for Pick Up in St. Timothy's Parish Office
17215 Lakeshore Road, Lutz, Fl 33558
M, T, Th, F 9am to 1pm    Wed 9am to 7pm
Unable to pick up your guide, no worries, PDF Version is also available for your convenience
Important Note: You will receive a registration acknowledgement response from Mission Pathways, they are our 3rd party registration partner.  
If you have any questions, please contact Mary LaMacchia, St. Timothy Alpha Steering Committee 315-706-8775 (cell)  or mlamacchia@navaidtech.com
ALPHA TEAM
Have you attended Alpha before? If so, click here to learn more about what it means to be part of the Alpha Team, and the different roles available.